Summary
A Feasibility Study (FS) is the first step in the process to establish an FbF system in a country, or when considering addressing additional hazards in a country where there is already an operational FbF system. The FS is a rapid collection and assessment of information to make recommendations as to under what conditions FbF is viable in a specific country, and to begin exploring different design options for the FbF system, including choice of hazard(s) and risks to address, involved institutions, local buy-in, available forecasts and vulnerability and exposure data, possible actions, and so forth.
The results of the feasibility study should assess the potential to reduce the impacts of extreme weather events through the operationalization of an FbF system. The FS report should provide the relevant information about institutions with sufficient information and guidance on what basis and structures already exist that can be used for the establishment of an FbF system, while at the same time indicating the challenges and gaps that need to be tackled to ensure the system can become operational (e.g. no useable forecast for the hazard of interest, or insufficient institutional capacity). The report should also provide early guidance on how that system could be designed to have the highest potential for reducing disaster impacts.
A FS – if carried out thoroughly – can take up time and resources. Thus, before embarking on the process, the National Society should discuss internally, as to whether or not they are committed to FbF in general and whether this is a suitable time to commit to FbF. These discussions can be continued based on the results of the feasibility study.
The chapter will outline how to conduct the very first steps before starting an FbF programme. It will cover the following:
What questions to consider for the National Society before embarking on the FbF process?
How to select the person(s) conducting the study and those providing oversigh?
How to design the study?
How to organize the FS in-country mission?
Which institutions to meet?
How to present the FbF concept?
What information to collect?
How to assess local buy-in and institutional capacity?
How to assess the viability of an FbF system based on the information collected?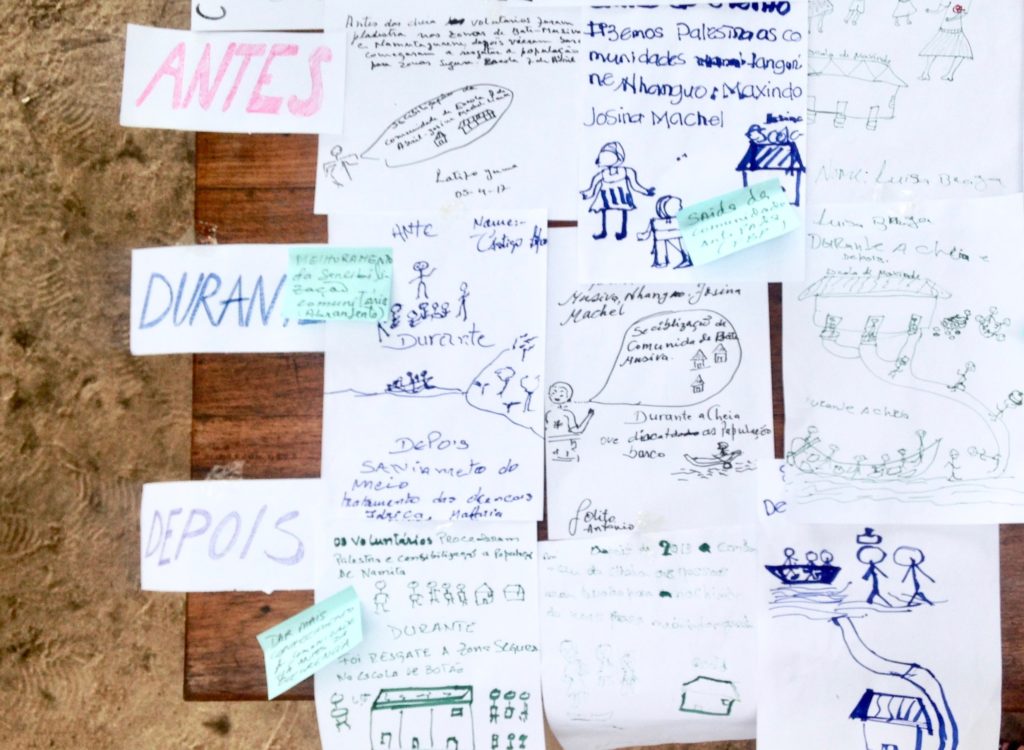 © Huhn/ Clatworthy (GRC)